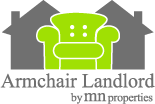 Armchair Landlord Event Announcement
Wanna be a Landlord or own Revenue Property but don't want to do the grunt work?
Come join me for this very exciting event:
---
Introduction to Armchair Landloring
November 27th, 2012 ~ 6pm to 8pm
Please RSVP: Seating is Limited ~ Click Here to Register.
For more information on Revenue Properties or Armchair Landlording, just click on the links or contact me anytime!
---
Natasha Shaw
Your Accredited Mortgage Professional
|AMP|BMgt|REIN Diamond Member|

VERICO Canada Mortgage Direct
Direct: 403|667|2978
Fax: 1|866|604|2528
Email: mtg@natashashaw.com
NEW: http://natashashaw.com/

My Assistant & Support Team is: Connie Woo